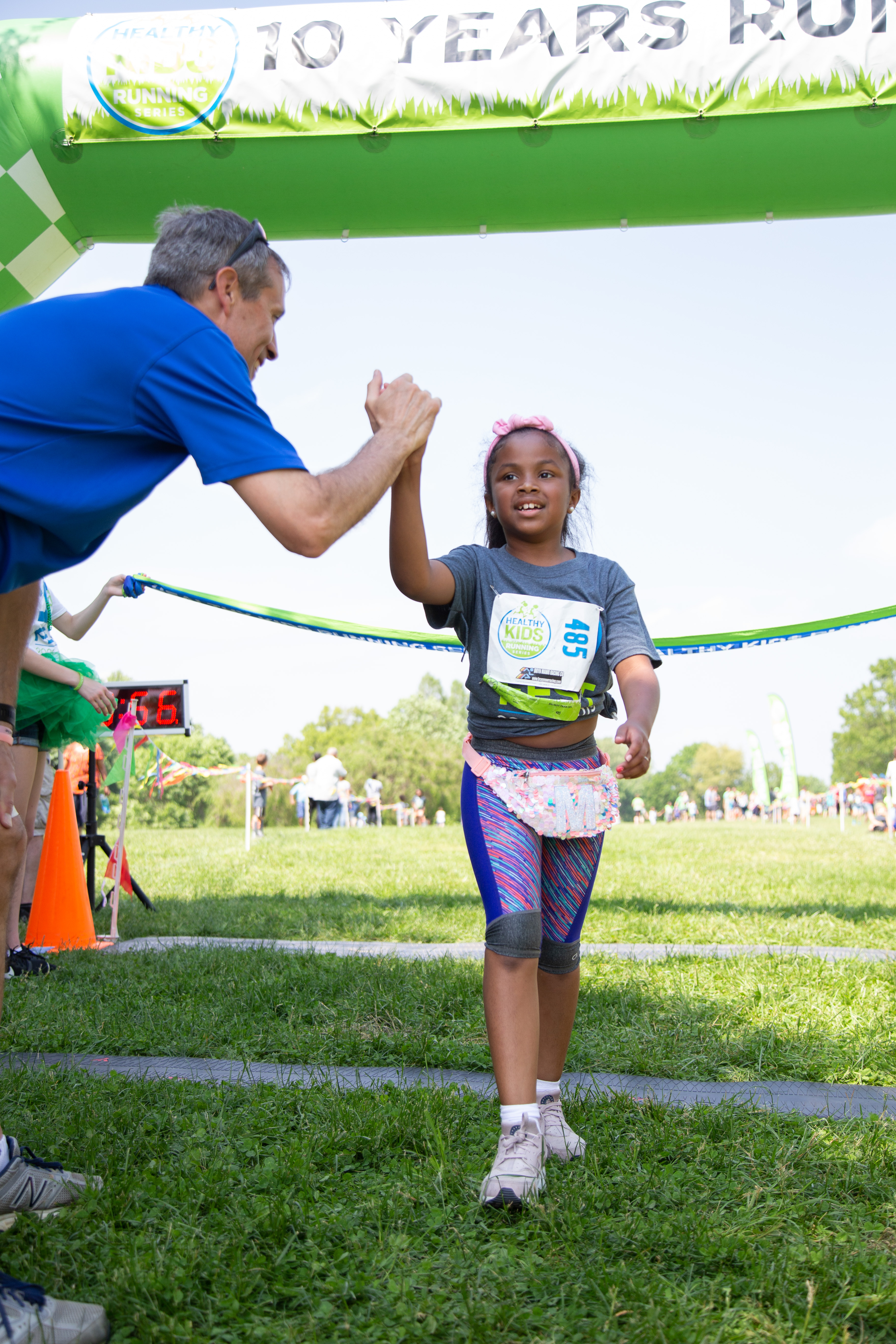 What an incredible day! On May 19th, we hosted runners from 55 of our Series from across the country as well as a number of first time participants! We had over 600 runners with 26 parents joining in on the fun with a mile race to finish of the day.
It was an amazing way to celebrate 10 years of the organization with our community of incredible families and sponsors. Thank you to all of the sponsors that contributed to the success of the event: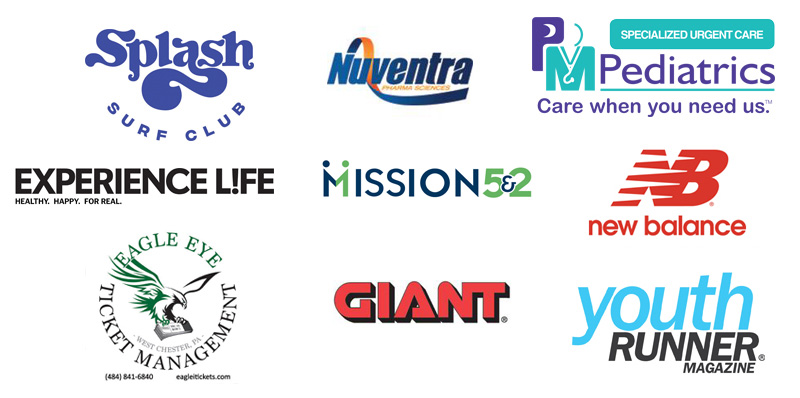 Enjoy some of the footage from the races (clips include the middle school milers, 3 year-old boys, 4 year-old girls, and 1st grade girls).
Top Results:
Two Year Old Girls – 50 Yard Dash:
1 C. Peters 0:20
2 E. Sirolli 0:20
3 R. Alston 0:21
Two Year Old Boys – 50 Yard Dash:
1 L. Fredes 0:15
2 C. Edwards 0:15
3 D. Tice 0:16
Three Year Old Girls – 50 Yard Dash:
1 J. Camp 0:14
2 A. Preston 0:15
3 E. Milewski 0:15
Three Year Old Boys – 50 Yard Dash:
1 M. Marriott 0:12
2 L. Floyd 0:12
3 G. Fusco 0:13
Four Year Old Girls – 75 Yard Dash:
1 R. Camburn 0:16
2 C. Veisseyre 0:16
3 J. Demko 0:17
Four Year Old Boys – 75 Yard Dash:
1 K. Lesser 0:16
2 N. Jacobs 0:17
3 B. Day 0:18
Five Year Old Girls – 75 Yard Dash:
1 S. Webb 0:14
2 B. Grace 0:14
3 C. Dijulia 0:15
Five Year Old Boys – 75 Yard Dash:
1 C. Balcom 0:14
2 N. Cherundolo 0:15
3 L. Floyd 0:15
Kindergarten Girls – 1/4 Mile:
1 Z. Carter 1:44
2 E. Woods 1:54
3 R. Beehler 1:56
Kindergarten Boys – 1/4 Mile:
1 J. Walsh 1:41
2 S. Casper 1:43
3 A. Dunoff 1:46
First Grade Girls – 1/4 Mile:
1 Parker Lowenthal-Cales 1:38
2 Emma Cole 1:39
3 Emmalyn McCarthy 1:41
First Grade Boys – 1/4 Mile:
1 A. Kirchner 1:27
2 J. McNamee 1:27
3 R. Wilkerson 1:30
Second/Third Grade Girls – 1/2 Mile:
1 G. Lunardi 3:15
2 A. Wenneker-Niggemeier 3:19
3 M. Ruday 3:24
Second/Third Grade Boys – 1/2 Mile:
1 C. Liggett 3:08
2 L. Jenkins 3:16
3 S. Herczfeld 3:16
Fourth/Fifth Grade Girls – Mile:
1 G. Schoenstein 6:48
2 O. Lunardi 6:49
3 H. Mento 6:52
Fourth/Fifth Grade Boys – Mile:
1 B. Bromfield 6:37
2 T. Wells 7:01
3 A. Lonardo 7:16
Middle School Girls – Mile:
1 R. Schwelm 6:47
2 A. Clemente 6:51
3 G. Lunardi 7:36
Middle School Boys – Mile:
1 M. Califano 5:46
2 A. Califano 6:06
3 I. Gallagher 6:19
Parent Mile:
1 Bea Stringa 6:24
2 Jeff Shontz 6:27
3 David Webb 6:32