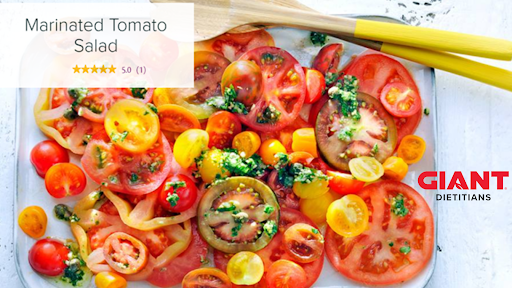 Worried about your family meeting their hydration needs this summer?
No sweat! The GIANT Company Dietitians have tips and tricks to help everyone crush their goals with a splash of fruits and veggies!
These hydrating produce picks are at least 90% water and can easily be added to meal or snack time to help meet your daily fluid intake. 
Watermelon 
Cucumber 
Tomato
Celery