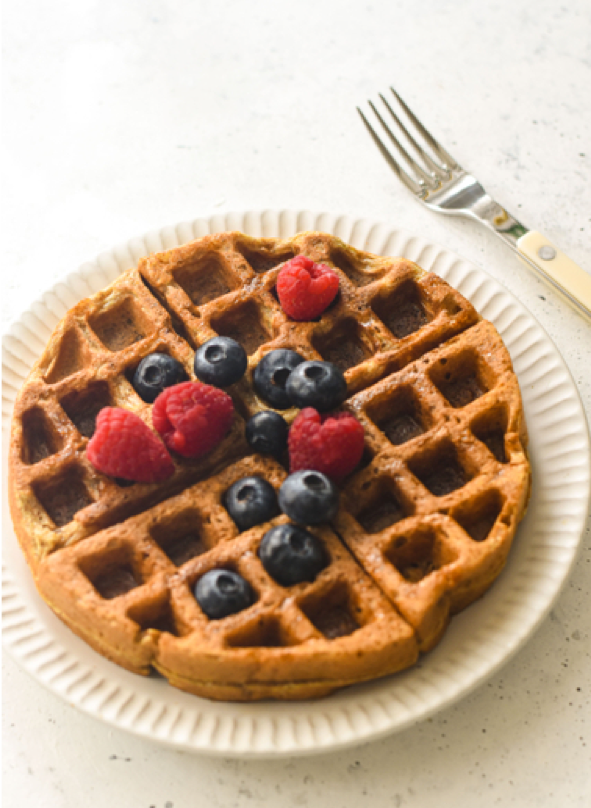 It is hard to believe Summer is over and it is officially time to go back to school.  This year the morning hustle might look different, but it is important to settle into a routine that allows time for a balanced breakfast.  Children who sit down and eat a balanced breakfast each morning perform better in school, have increased focus, achieve higher test scores, are more energetic throughout the day, and have fewer behavioral concerns.
Eating a balanced breakfast can set children up for a day of successful learning.  The brain, just like muscle requires food for energy.  However, unlike muscles that can store energy from food eaten the day before, the brain cannot store energy and requires energy from food eaten recently.  Eating breakfast allows for the brain to regain the energy it has lost while asleep.  Breakfast is the most important meal of the day and the kind of breakfast a child eats can affect their performance at school.
What is a Balanced Breakfast?
A balanced breakfast should contain Carbohydrates, Protein, and Fat.  Carbohydrates are digested quickly and are the preferred energy source for the brain.  Think whole grains, milk, fruits, and vegetables. Pairing a carbohydrate with Protein & Fat will help kids to maintain their fullness and level of energy throughout the morning.  Protein and fat can be found in eggs, meat, yogurt, cheese, avocados, nuts, and nut butters.
Kid Friendly Breakfast Ideas
Whole wheat toast with peanut butter and eggs
Yogurt parfait with granola and fruit
Banana with peanut butter and high fiber cereal
Vegetable omelet with cheese and whole wheat toast
Yogurt smoothie with whole wheat English muffin
Whole wheat bagel with cream cheese and orange slices
Hard boiled eggs with grapes and cheese
Overnight oatmeal with nuts and berries
Whole wheat waffle with strawberries and yogurt
Breakfast burritos with whole wheat tortillas, eggs, veggies, and cheese
For More recipe ideas like the Whole Wheat Waffles below, visit www.onpoint-nutrition.com
Ingredients
1 1/2 cups Whole wheat flour
2 tablespoons Brown sugar
1 1/4 teaspoons Baking powder
3/4 teaspoon Baking soda1 Egg
1 1/2 cups Buttermilk
3 tablespoons Water
1 tablespoon Vegetable oil
4 cups Berries
Salt
Maple syrup
Directions
Preheat a waffle iron until ready to use. Lightly grease if required.
In a large bowl, whisk together buttermilk, water, brown sugar, vegetable oil, and a pinch of salt.
Whisk in the whole wheat flour, baking soda and baking powder until fully combined. Some lumps may remain but there should be no dry streaks of flour. Do not overmix.
Depending on the size of the waffle iron, portion about ½ – ¾ cup batter for each waffle. Cook until brown and crisped on each side (or until the "ready" light comes on), about 3 to 5 minutes.
Serve with maple syrup and fresh berries.
To batch cook: leftover waffles keep perfectly when wrapped in plastic and frozen. Reheat in a toaster or pop them in the oven for a few before serving
Recently awarded Philadelphia Magazine's – Best of Philly 2018, OnPoint is your go-to for all things health and nutrition. We are a team of Registered Dietitians and Nutritionists who believe in a whole foods, anti-diet approach to healthy living. Our evidence-based, one-on-one, virtual approach ensures you receive the highest level of service and sustainable results. Click here to learn more about the OnPoint approach.