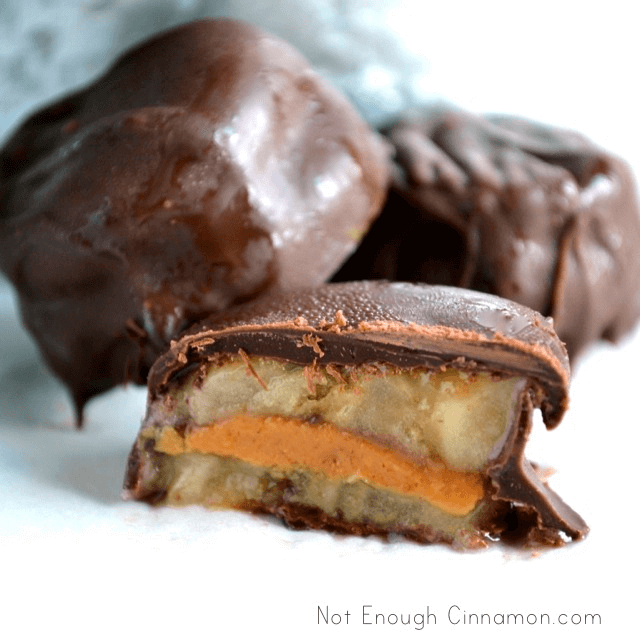 Valentines day means hearts, cards, and of course chocolate! This year you can skip the big red heart box, and make your own healthy chocolate treats!
Ingredients:
sliced of frozen banana
Nut butter of your choice
2 cups dark chocolate chips
1 teaspoon coconut oil
To assemble:
Freeze banana slices on a cookie sheet covered with parchment paper (this will allow you to easily remove the slices).  Melt the chocolate chips and coconut oil in a microwave safe bowl in 20 second intervals and stir in between until melted.  Remove the banana slices from the freezer and top half with a dollop of nut butter and top with another banana slice.  Dip the 'sandwiches' into the chocolate and return to the freezer until firm.  Note that you will have to work quickly because the banana slices defrost and get mushy if they stay at room temperature for an extended period!
Enjoy!
Recipe from: http://notenoughcinnamon.com/2012/07/04/chocolate-covered-frozen-banana-peanut-butter-bites/