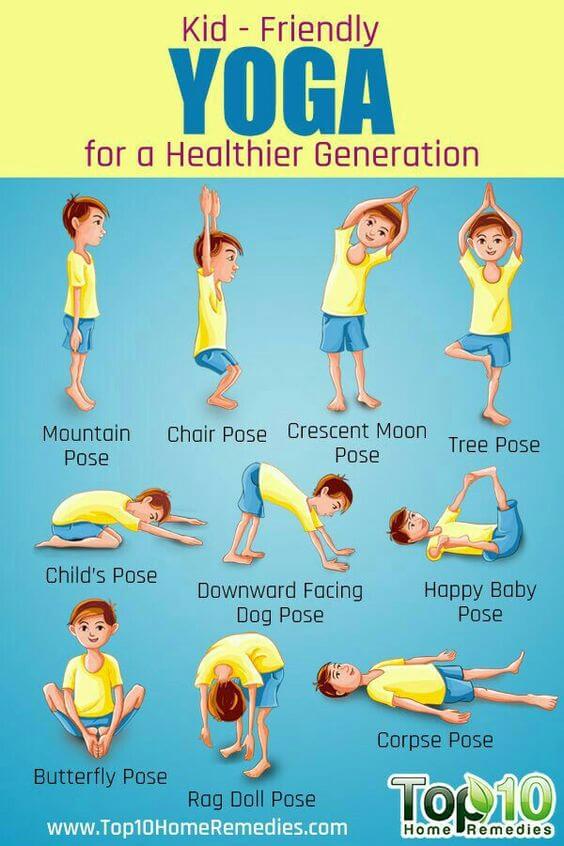 Wednesday, June 21 is not only the first day of summer, but it's also National Yoga Day! Kids can benefit from some easy yoga poses just like adults. Everyday children encounter emotional, social, and physical challenges or conflicts, a dedicated and intentional yoga practice that includes breathing techniques, behavioral guidelines, and physical postures can be incredibly valuable for them.  Here are some other benefits of introducing your kiddos to yoga, and check out the easy guide pictured within this blog for more tips and ideas!
Yoga enhances physical flexibility
Yoga develops concentration
Yoga strengthens mind-body connection
Yoga helps develop advanced balancing techniques
Yoga keeps little ones busy
Yoga is a great way to #getupandgo!
Parents, if you want to check out some more advanced posts for older kids and yourself, check out these suggestions from Women's Running Magazine!