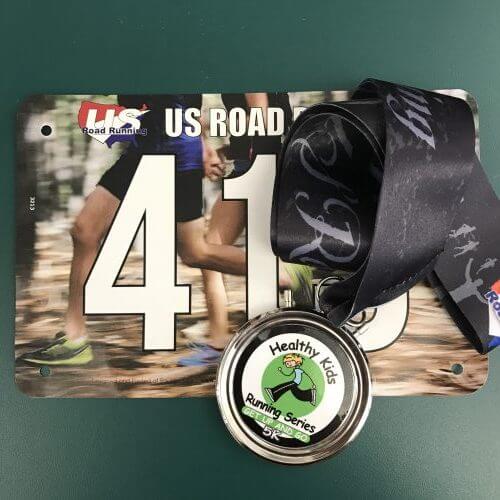 For the first time, Healthy Kids Running Series will be the beneficiary of a Virtual 5k presented by US Road Running.  What does this mean you ask?
Here's the long and short of it all.  A virtual run is a 'race' that you can do anywhere and any way that you want during a set time period.  The beauty of the virtual race is that you can run, walk, or skip your 5k whenever is convenient and wherever you want- no early morning wake up call, no pesky port-a-potty stops! You will even get a race bib to wear and a medal as your object of bling to show off your 5k achievement.  After the run, you can upload your time to the US Road Running website and they will rank the finishing times.  There's also a Facebook page that you can upload a pic for all of your friends to see!
How does this help HKRS? Easy! Healthy Kids Running Series will receive $5 from every registration to help us expand programming and cover the costs of bringing the races to new towns.
To register visit: https://usroadrunning.com/Event.php?EventID=1861
Thanks for your help and participation with this new adventure! #getupandgo