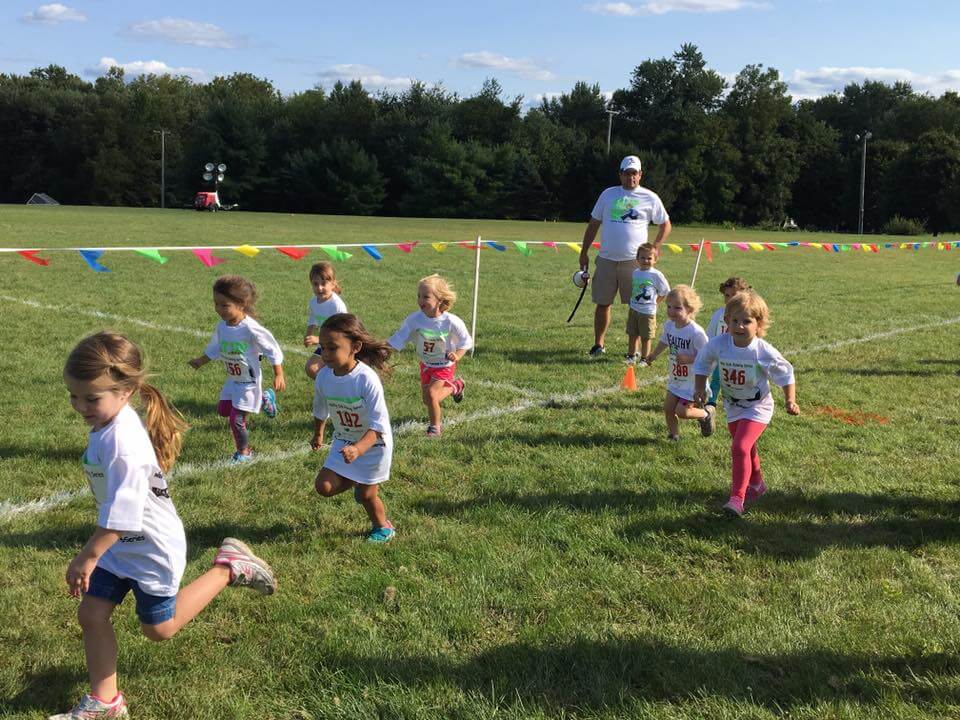 Is it your first HKRS race this weekend? Don't worry! Your coordinator will help you through every step of the way, but here's how you can prepare!
Wear your sneakers and race-ready clothing.  While we love seeing your kiddos in their cute after-church outfits, your child will be much better suited to wear their HKRS tech t-shirt, gym shorts and running shoes.  Tutus are definitely optional and make for cute pictures, however, not exactly what one wears to break records.
Bring a water bottle.  While your coordinator will have access to water on site, reduce your carbon footprint by bringing your own re-usable water bottle.
Wear your race number on the FRONT of your shirt, tear off tag exposed.  In order to increase child safety, it's very important to list your child's first initial and last name only on the tear off section of the bibs.  Coordinators may also request that you list their age group as well.  Please also make sure not to pin the tear off section, as the Coordinator needs to rip off that section for scoring purposes and we don't want to rip your kiddo's shirt!  Forgot your bib? No problem! Coordinators always bring extras!
Dress for the weather.  Outside of a hurricane, thunderstorm, flood, or other extreme weather event we will run! Make sure your child is wearing whatever they need to not only be prepared but warm/cool/dry, etc.
We look forward to seeing you out on the course!