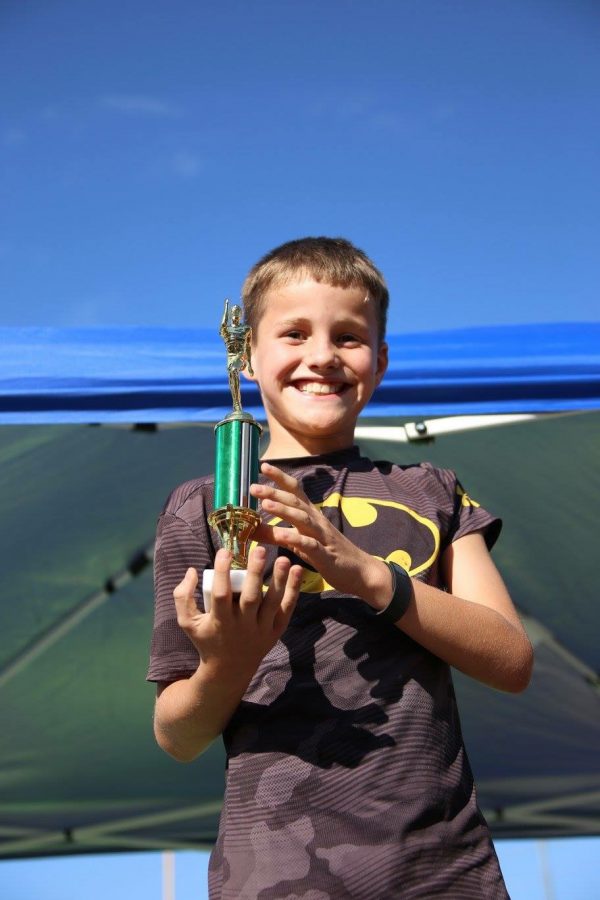 Elliott is one of our runners from HKRS Chandler.  Ellen Tadman, Chandler's Coordinator, recommended that we feature him as our Runner Spotlight because week in and week out, he has a great attitude and never gives up.  During one race he fell, but still finished in second place while having a little dirt snack and bloody knee. In the finish chute another child patted him on the back and told Elliott that he was his inspiration for finishing- even though he wanted to quit!
 One of his favorite things about HKRS is being able to cheer on his fellow runners and the friendly competition with both other runners and his own personal best times. Elliott feels like HKRS races have truly taught him the importance of not only exercise, but also sportsmanship, and he feels proud for every kid that crosses the finish line. 
Elliott and his mom also would like to give a huge shout out to Ellen and all of the HKRS Chandler volunteers for the amazing job that they do to coordinate the races each week.  They are proud to be part of group that helps to instill healthy values and have fun!
Thanks Elliott for being part of the HKRS family!