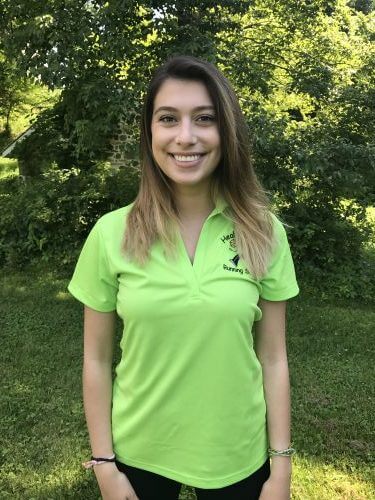 Welcome to our intern, Brianna (Bri) Milker!
Bri is spending her summer at the main Healthy Kids Running Series office.  She works with the HKRS team to secure all of our fall races, update location pages, and help out with other various summer projects.
Bri comes to HKRS from Temple University in Philadelphia, PA and will be entering her Senior year in the fall and is set to graduate in May 2018.  Bri is an international business major with a concentration in marketing.  Before coming to HKRS, she had the opportunity to spend a semester abroad and traveled throughout Europe.  In her off time, Bri loves to travel and paint.  Her future goals are to work in marketing and travel the globe!
Thanks, Bri for all you have done to help us get ready for the fall and for helping us #getupandgo!