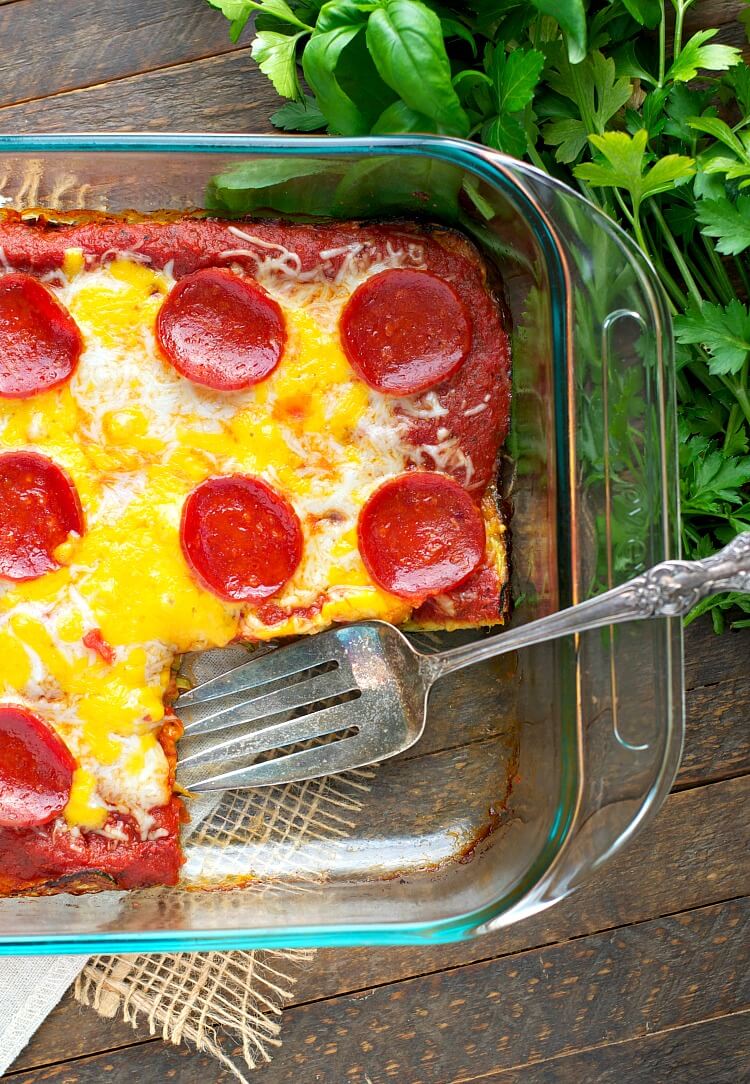 Is Friday always take out night in your house? Take out can be stuffed with hidden calories, fat, sodium and sugar, and let's face the facts, it can be expensive! A simple pizza with a topping or two can cost you $15 or much more- and let's face the facts, who doesn't get a pizza with at least one topping? Nobody.
Here's a quick, easy, and healthy idea to skip the take out, and even sneak some extra veggies in your family's diet without sacrificing your weekly pizza quota.  To check out more recipes like this, visit Better Homes & Gardens
Ingredients:
3- 20 ounce zucchini, spiralized, salt, and let stand 15 minutes, and pat dry
2 eggs
2 cups shredded mozzarella cheese (8 oz)
1/4 cup grated Parmesan cheese
1/4 cup all-purpose flour
2 tablespoons cornmeal
1 8 oz. can pizza sauce
1/2 cup mini sliced pepperoni (optional)
Directions:
Preheat oven to 400 degrees, and spray a 3 qt. rectangular baking dish with cooking spray.
In a large bowl, combine eggs, 1/2 cup of the mozzarella cheese, 1/4 cup of the Parmesan cheese, flour, and cornmeal.  Stir in the zoodles.  Transfer to the prepared dish.  Bake 10 minutes until set and no excess liquid remains.
Spread with pizza sauce.  Top with remaining 1 1/2 cups mozzarella cheese and pepperoni.  Bake 15-20 minutes more or until cheese is light brown.
Makes 8 servings