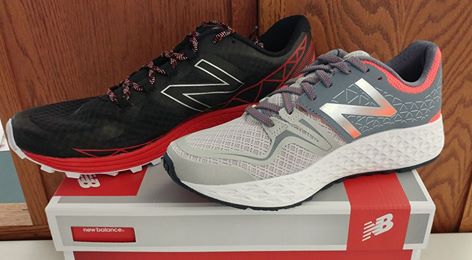 As you may have noticed by their logo appearing on all of our kids' shirts, website, and advertising, New Balance is our title sponsor for all of our HKRS series.  For the past 3 years, the company has generously provided us with not only monetary support, but also supplied our race bags, and outfitted our coordinators with NB shoes.  We are incredibly thankful to this wonderful company for all that they have done to help us Get Up and Go.
For over 100 years, New Balance has worked to promote movement. Their idea was to challenge not only the public, but also the industry to manufacture the highest quality products while blending function and fashion. Unique to the brand, all New Balance store associates are trained to recognize the needs of the individual and provide the highest quality of service to anyone from a casual walker to a professional athlete.
New Balance also promotes the concept of 'moving forward' through their environmental, social responsibility, and philanthropy programs to ensure that the community as a whole is supported by their brand and mission.  We feel as though we are incredibly lucky to have found such a great partner that believes in the same values as HKRS.
Thank you New Balance for helping us #getupandgo!