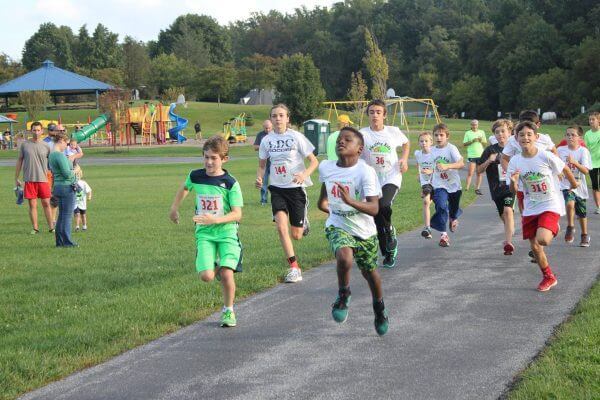 Spring sports and Healthy Kids Running Series are coming to an end, but don't give up on summer activities! Summer is a great time for your kids to try out a new sport, or advance skills at a sport they already play- and most importantly, start training for the fall edition of Healthy Kids Running Series!  Here is some great advice from Runner's World Online about how to keep your kids moving over the summer and excited to race again in September and October!
Walk for five minutes at the start and finish of the run and include some stretches at the end.
Let her guide the sessions by her breath and how she's feeling, and start with time rather than distance. Run until she can hear her breath; walk until she catches it.
Start slowly. A 10-minute session may not seem like much for us, but for an 11-year-old who hates running, it is a lifetime!
Gradually build up the time on your feet to 15 to 20 minutes (and longer if you're training for that 5K).
Create a chart that you both can complete with fun stickers or stamps when you complete training sessions up to your target goal (5K). Keep track of the distance, time, and how she feels in the chart so she can see the progression over time.
Celebrate with a special reward after the event (dinner at her favorite place).
Keep it up so you are ready to #getupandgo in the Fall!