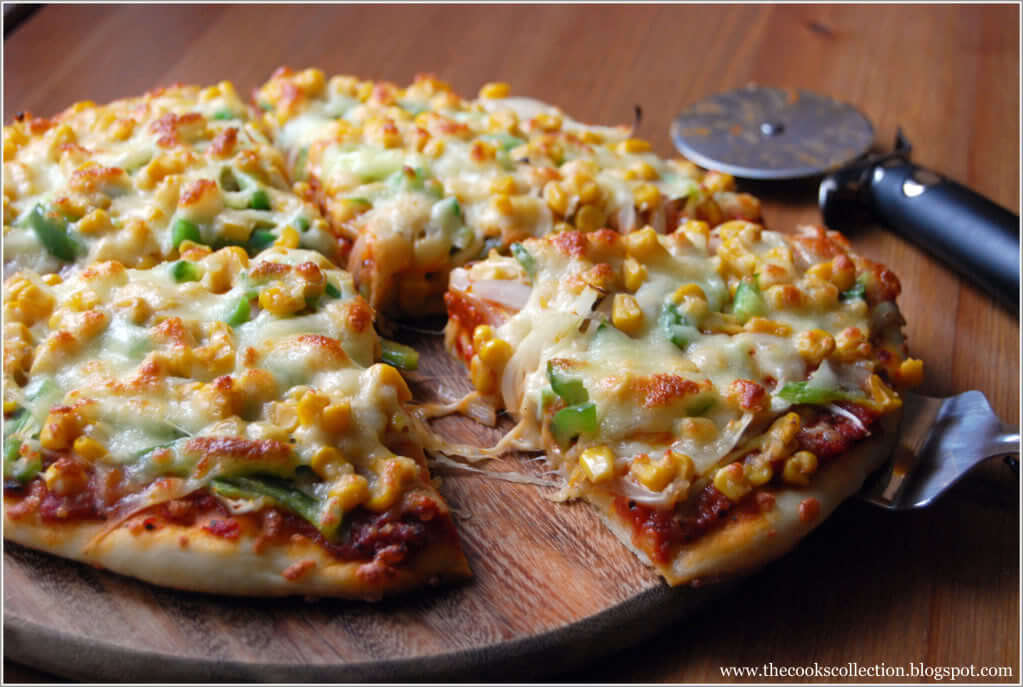 Who doesn't love a good pizza? But let's face it, take out is not exactly the cheapest or most healthy option.  Pizza is usually loaded in grease and fat, and when you throw on a few toppings (which nobody can actually agree on anyway) you can have a total healthy diet bust.  Check out this veggie filled and super easy recipe from our regional sponsor, Giant Food Stores!
1 medium ripe, red tomato, washed & cored
1/2 cup fresh mushrooms, washed
1/2 green bell pepper, washed & cored
1 package refrigerated prepared pizza dough
1/2 cup pizza sauce
1 cup frozen whole corn kernels, thawed
1 tsp. dried oregano
1 cup shredded part-skim mozzarella cheese
2 oz. reduced fat turkey pepperoni
Preheat oven to 400 degrees F. Make sure the rack is in the center of the oven. Dice tomato, mushrooms and green pepper. Remove pizza dough from package (following the directions on package) and place on cookie sheet. Place cookie sheet with dough in the oven, bake 4-5 min. With oven mitts, remove cookie sheet with dough from the oven and place on a heatproof surface. Spread pizza sauce on the dough. Scatter tomatoes, mushrooms, green pepper, corn and oregano over sauce. Sprinkle on mozzarella cheese and top with turkey pepperoni. Place pizza in center of oven and bake for 8-10 minutes or until the crust is nicely browned. Remove from oven and let cool 3-5 minutes. Cut into 8 slices and serve.
Nutrition information per serving:180 calories, 5g fat, 2g saturated fat, 10mg cholesterol, 420mg sodium, 24g carbohydrate, 1g fiber, 9g protein