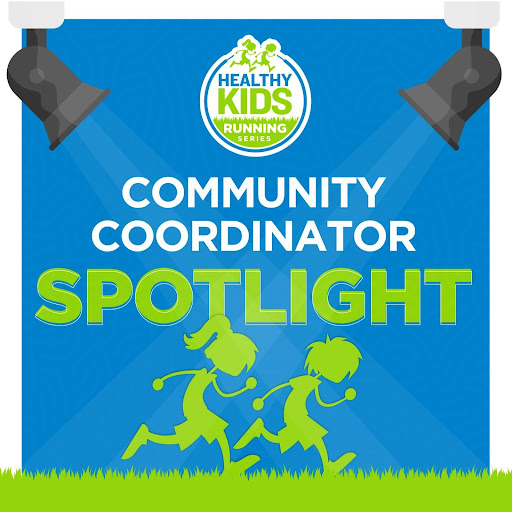 Christie Sube – HKRS Glenview, IL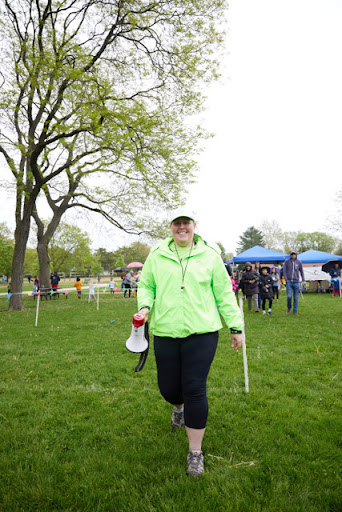 How many seasons have you been a HKRS Community Coordinator?


This Fall is my 4th season as Community Coordinator.
What's a great mission moment you've experienced as a Coordinator? 
My favorite mission moment so far was our entire Spring 2023 series when we reached many new families and had a huge local sponsor team supporting the HKRS mission. Our Glenview series was founded in the Fall of 2018, so this past Spring was our 10th-anniversary series. We took a look back through our series history in the months leading up to our first race, and I set a goal to focus on reaching new families in the community and making our 10th series our biggest series ever. We achieved that goal when we surpassed our previous high of 238 runners and reached all the way to 261 runners! I LOVE data and statistics, so here are some of my favorite stats from Spring 2023. We had 261 runners coming from 28 different cities and more than 130 different schools/daycares, 169 families participated, and 70% of our runners were first-time participants in our series. A lot of the growth we achieved came from the support we received from our 18 amazing local sponsors who helped to share information about HKRS with their customers and clients.
Why do you love Healthy Kids?
It's really hard to pick just a few reasons to write down here because there are honestly a LOT of reasons why I love HKRS.
I love HKRS because my daughter loves HKRS. She started in the 50-yard dash virtual race on our sidewalk during the pandemic. Now she's a trophy contender in the 1/2 mile race and asks to do practice runs in between races. She even did her first 5K last Thanksgiving!
I love HKRS because I can see the impact our program has on our runners' lives. They put their toes on the starting line week after week, rain or shine, they work hard, and they improve their times in just 5 weeks! Their smiles and the sense of pride that I can see on their faces at our Week 5 race fill up my heart!
I love HKRS because I get an opportunity to work with local business owners and help them grow their businesses. Some sponsors I knew personally before I became CC, others found us based on their personal connection to another sponsor, and others simply took the time to read an email or Facebook message that I sent with no prior introduction. No matter how they found us, each of them fully support our HKRS mission!
I love HKRS because I get to do things that are completely different from what I do in my full-time job. Race day logistics, social media marketing, volunteer coordinating, and fundraising are things I hadn't done much of before joining HKRS. I keep learning each season, and it turns out that I really do enjoy a lot of these things!
What's your goal for the local HKRS program / your community?
I try to set at least 2 goals each season. Here are my current goals:
Reach 150 runners in Fall 2023 (16% growth) – We met this goal 2 days before our Fall series kicked off on Sept. 10th!

Recruit 8 paid sponsors for Fall 2023 – We have 7 paid sponsors as of our Week 1 race; I'm still hoping to find one more!

Raise enough donations for our local program development fund this fall to be able to buy a set of 7 feather flags to mark our start and finish lines for our Spring 2024 races.

Grow our Challenger division in the Spring 2024 series – We had only 2 kids running in the Challenger division in Spring 2023.

Find a stable source of volunteers for our Spring race days. In the Fall we always have a lot of high school cross country runners helping out, but in the spring it's been more difficult to recruit volunteers in prior years.
Fun Facts About Christi Sube!
I hated running until I was in my early 30s, then I ran a 5K with some friends and kept running consistently for the next 7 years. I stopped running when I was pregnant with my daughter and never got back into it…maybe that needs to be one of my goals for our next Spring season!

My favorite 10K race is the Cooper River Bridge Run in Charleston, SC and I've done that race twice.

I ran two half-marathons before my daughter was born; slow and steady was my pace!

My husband and daughter are German citizens. I can understand about 50% of a German conversation between native speakers, but I have given up hope of ever learning to speak German well.