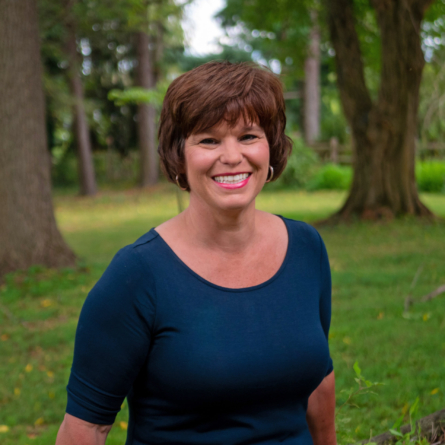 Healthy Kids Running Series is excited to announce that Stephanie Barry has been hired as the new Director of Operations of the organization. Barry's background in operations management, in both the nonprofit and for-profit world, along with her life-long passion for making a positive impact in the community, will help support the mission of HKRS encouraging kids to Get Up And Go! "We are so glad to have Stephanie on board," says HKRS CEO and Board President Ken Long. "She has taken no time at all to take charge of tasks and needs of the organization, providing results almost immediately."
As Director of Operations, Barry will serve as second in command of the Healthy Kids Running Series, working alongside the Executive Director, Dawn Epstein. Barry is responsible for managing financial objectives by overseeing the organization's administration, programs, and strategic plan. Thrilled to be back in the nonprofit environment, Barry said, "HKRS has positively impacted so many kids. It's the kind of program that fosters not only physical fitness but also positive feelings of self-worth. I am looking forward to help strengthen and grow HKRS to inspire more kids to 'get up and go!'"
Barry recently served as Director of Operations at a thriving real estate firm in Wilmington, DE, and previously was a Operations and Programs Director at PAWS for People, a regional pet therapy organization. She has extensive experience in business and organizational development. She serves on the board of the newly merged Humane Animal Partners (previously the Delaware SPCA and Delaware Humane), and volunteers extensively in her community, including with NAMI Delaware. Barry lives in Wilmington, DE with her partner, son, and six furry friends.
Healthy Kids Running Series
Healthy Kids Running Series is a national, community-based nonprofit organization that engages communities and families by providing an inclusive youth running experience, encouraging kids to believe in themselves and lead an active healthy lifestyle. Kids ages 2-14 participate in a five-week running series, twice a year, encouraging them to adopt a get-up-and-go attitude. To learn more and find a Series near you visit HealthyKidsRunningSeries.org.