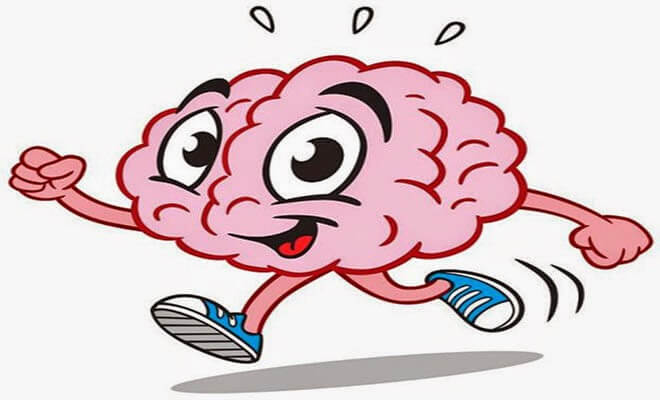 Colder weather, longer hours of darkness and the winter holidays can wreak havoc on your family's exercise routing, but keeping up with physical activity has many more benefits than just weight control! A regular athletic program can definitely help keep you together over the stress of the holidays.  Here are a few ways that staying moving can help you beat the brain slump!
Running puts you in a good mood! Running (or general physical activity for that matter) helps to release endorphins into the system.  These little guys are responsible for that 'feel good feeling'.  Just a short 20 minute session of movement can help to change your mood for the entire day! This doesn't even have to be all out dry-heave inducing exercise.  A simple walk around the neighborhood with the family dog can help to up the endorphin levels.
Blood flow to the brain helps to beat memory lapses.  We all have the occasional 'brain fart' of memory lapse, but have you ever noticed that these lapses become more prevalent when you are taking a break from exercising? Yup, it's true! Increased blood flow can help to simulate the neurotransmitters in the brain and keep you on your toes both literally and figuratively.  Much like endorphins, a simple 20 exercise session can work wonders!
Learn something new! Exercise can help with learning and mastering a new skill.  Is your child having a learning challenge in class? Go out for a family run.  Taking a break and breaking a sweat can help to refocus.  Spending a few minutes away from a task to reset your 'clock' can have a huge effect on focusing on new task and mastering new skills.
Happy Holidays and don't forget to keep moving!