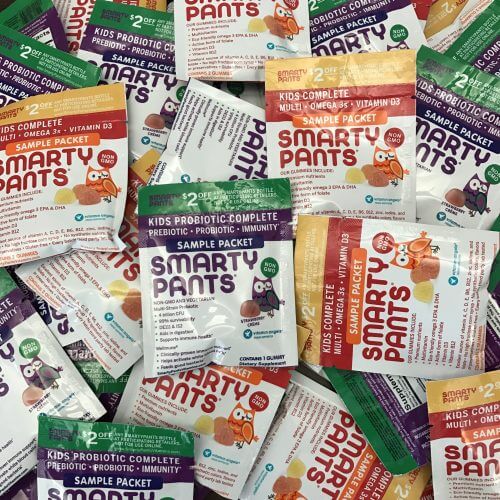 Another week, another awesome HKRS partner we would like to recognize, Smarty Pants Vitamins! Select series around the country will be receiving samples of Smarty Pants Vitamins for their race bags.  What makes these vitamins different from your run of the mill chewable? The gummy factor! Each serving of Smarty Pants is a delicious gummy that is certified Non-GMO, made with premium ingredients delivered in a delicious package, and sold at a fair price. Smarty Pants combines nutrients like omega 3 EPA and DHA fatty acids and vitamin D3 with a full multivitamin to save you money, time, and peace of mind.
Smarty Pants has also pioneered Vitamin Angels, a non-profit that helps at-risk populations – specifically pregnant women, new mothers, and children under five – gain access to life changing vitamins and minerals. We're proud to help make a difference with Vitamin Angels by making a nutrient grant for every bottle we sell. We could not have done it without you.
"We saw an opportunity to help us all be a bit healthier, to help our fellow humans—be they employees, customers, partners, investors or grant recipients—and to have a lot of fun along the way. That way we all profit." say Co-CEO's Courtney and Gordon.
Thank you very much, Smarty Pants Vitamins for your generous donation and for keeping our kids healthy to #getupandgo!