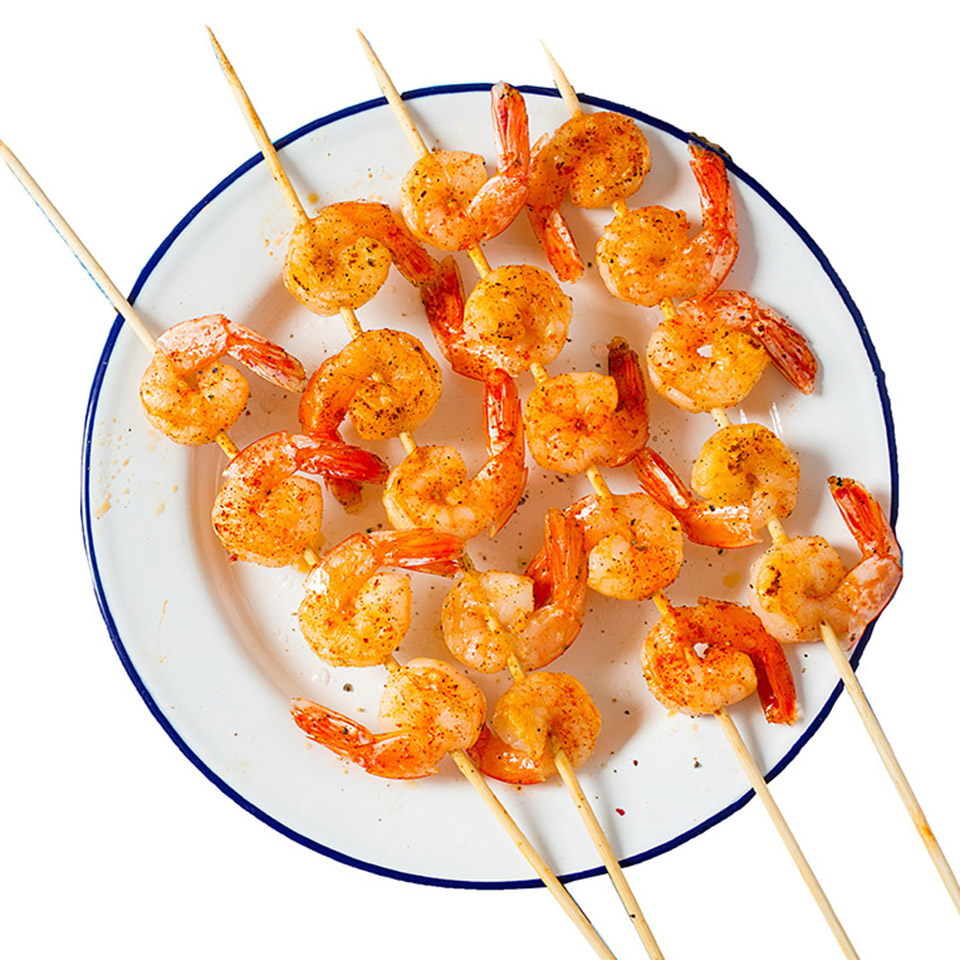 Our partner Lidl is known for high-quality groceries at unbelievably low prices, but they're also committed to sourcing sustainable products. That's why Lidl's everyday assortment of fresh and frozen seafood is always certified sustainable or responsibly sourced, helping protect precious ocean ecosystems. When you shop at Lidl, you're getting seafood that will make you and the Earth (and your wallet) happy.
grilled shrimp skewers
ingredients: 
16 ounces large raw shrimp, shell-on & deveined, thawed
16 ounces Lidl Preferred Selection Greek extra virgin olive oil
¼ cup Lidl Preferred Selection 100% lemon juice
3/4 teaspoon Lidl Preferred Selection Mediterranean sea salt
¼ teaspoon ground black pepper
1 teaspoon Italian seasoning
bamboo skewers, pre-soaked in water
directions
Place the olive oil, lemon juice, salt, pepper, Italian seasoning and garlic in a resealable plastic bag. Seal and shake to combine.

Add the shrimp to the bag and seal. Toss to coat evenly with the marinade.

Marinate for at least 15 minutes or up to 2 hours. Don't marinate for any longer—the acid in the lemon juice will start to cook the shrimp.

Thread 4-5 shrimps onto each skewer. Heat a grill or grill pan over medium-high heat.

Place the skewers on the grill. Cook for 2-3 minutes on each side or until shrimp are pink and opaque.
Sustainably sourced shrimp star in this delicious dish that even the littlest of hands can help cook! Between making the marinade, tossing the bag to coat shrimp and threading skewers, there's a fun step for everyone in the family. Helping the environment has never been so tasty.
Curious about Lidl and their sustainability efforts? Visit lidl.com/sustainability to learn more.