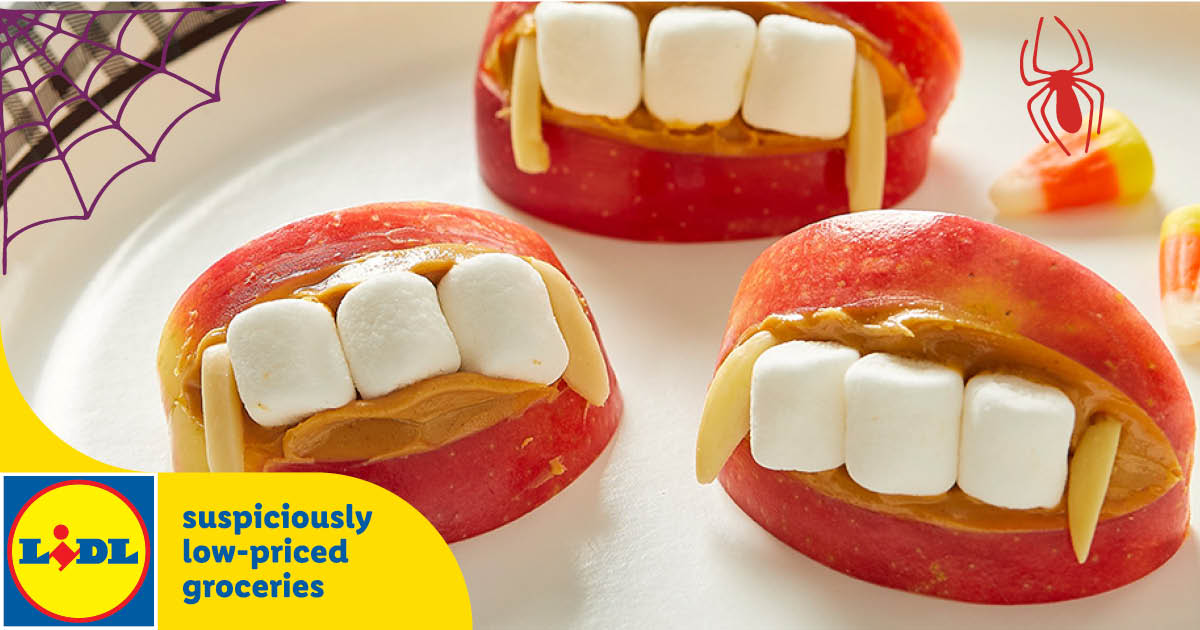 spooky meets satisfying
Halloween calls for frightfully delightful afternoon snacks. Little monsters of all ages will love this fangtastic recipe. You can find the ingredients (and other Halloween must-haves) for scary low prices at Lidl, a proud partner of Healthy Kids Running Series.
Beware: this snack is so delicious, it may stay in the rotation long after spooky season has ended.
apple bites
servings: 16
total time: 25 mins.
ingredients
4 Honeycrisp apples
2 cups organic creamy peanut butter, salted
1 cup mini marshmallows
¼ cup slivered almonds
directions
Wash and dry apples. Cut apples into quarters and remove core. Cut each quarter into 4 slices.
Stack 2 slices on top of one another with the skin side out to ensure you have enough slices to make each mouth.
Spread peanut butter on the inside of each apple slice.
Add mini marshmallows to the bottom apple slice to create teeth.
Sandwich apple slices together.
Create fangs by placing a slivered almond on each side of the mouth.